Yearbook Information
The Melissa High School Yearbook is an 8.5 x 11 inch hardback, full-color publication. Known as "The Legacy," the book is released in May. Books are delivered in person during Distribution Day near the end of the spring semester. Students must sign out their books with an ID and may not pick up for a friend. From September 1 through May 1, the book is available for purchase via the Herff Jones website, yearbookordercenter.com, while quantities last. After May 1, books are only available if extras are delivered. There is no guarantee that students will be able to purchase a book after May 1. Extras will be sold first come first served for $75 cash after main distribution. 
While we strive to include as many students as possible throughout a variety of programs, please be aware that on a campus with over 1,500 students, it is impossible to highlight them all in a 220 page book. 
Students and parents may submit photos directly to the staff for possible inclusion in the yearbook. 
Senior Portraits
Our official school photographer is CADY Studios. All seniors must have their photo taken by CADY to be included in the yearbook. The deadline to be photographed is January 16, 2023. Appointments can be booked directly on CADY's website at cady.com/book23. Seniors can drive to their nearest studio in Plano for the most options, or they can take advantage of one of three "road shoots" at Melissa High School on Aug. 4, Sept. 13 or Nov. 1. Scene options are limited during road shoots.
For a "simple session," CADY does charge a $29 sitting fee, which can be applied towards the purchase of a package. However, students who wish to ONLY be photographed for the yearbook will have that opportunity on campus on Jan. 10, 2023, at no cost.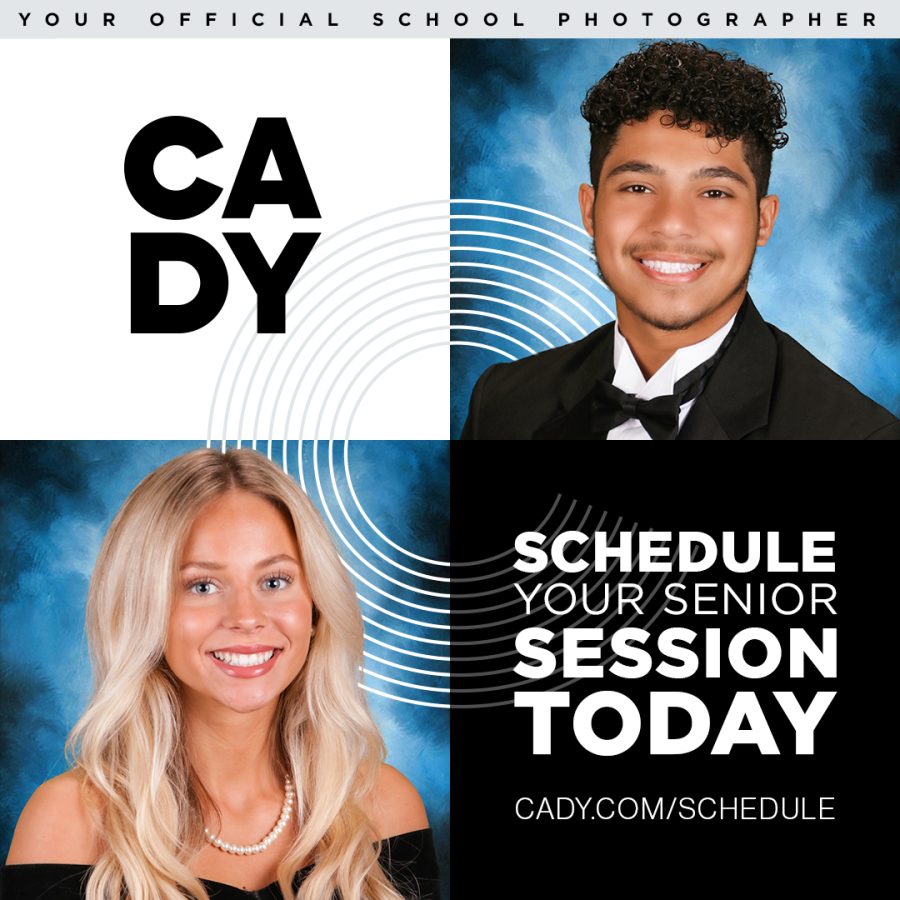 Senior Ads
Only available to seniors, ADs will go on sale starting October 1, 2022, and run through March 1, 2023. ADs may be purchased starting Oct. 1 at YearbookOrderCenter.com. Spaces come in full, half, quarter and eighth-page options. 
Senior AD Pricing
Full page – $300; includes a message and up to 10 photos
Half page – $200; includes a message and up to six photos
Quarter page – $100; includes a message and up to four photos
Eighth page – $50; includes a message and up to two photos
School Pictures
Our official school photographer is CADY Studios. School Picture Day for 9th-11th grade students is scheduled for September 22, and the Retake Day will be November 3. Students must be photographed on one of these dates to be included in the yearbook. 
Pictures can be ordered online at cady.com/portraits. Save $10 on packages by pre-ordering before Picture Day.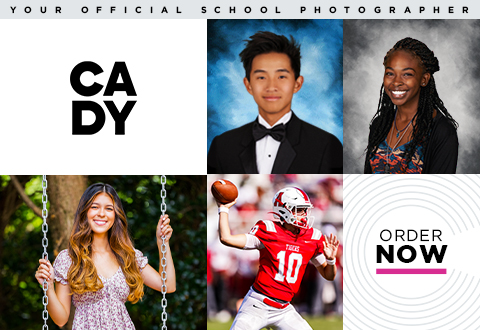 How much are yearbooks?
The "Early Cardinal Special" runs until Sept. 30 for $60 and includes one line of FREE name stamping. The price increases to $65 from Oct. 1 until Nov. 30. The price from Dec. 1 until Jan. 31 is $70, and then the final price for the yearbook after Feb. 1 is $75. Orders close when we are sold out or May 1, whichever occurs first. Extra books upon delivery in May are not guaranteed.
Did I order a yearbook?
Search your email for a receipt from Herff Jones. Books sold through YearbookOrderCenter.com come with an emailed receipt. If you are unsure, you may email the adviser Rachel Nelson ([email protected]).
When will I receive my yearbook order?
Books will arrive on campus in May at which point a date for distribution will be posted across our social media accounts and official school outlets.
I didn't pick up my book, now what?
Orders that were not picked up on Distribution Day will be available in Room #A136 (inside the library) until the end of the school year and then left in the front office during the summer. Bring proof of purchase in the form of your email receipt along with an ID.
I forgot to order a book, are there extras?
Extra books are sold for $75 cash only after distribution. These copies are first come first served and are not reserved. Order a yearbook now to avoid heartache.
Does my Senior AD include a book?
No, unfortunately, a yearbook must be purchased separately. It is not included with a Senior AD.
How do I purchase a Senior AD?
Senior AD Sales will open October 1, 2022, and run through March 1, 2023. You will visit YearbookOrderCenter.com to build and purchase your AD. After Oct. 1, you can start a Senior AD and continue working on it, but it must be finished and purchased by the March 1 deadline.
What happens if I miss Picture Day?
While we strive to include every student in the book, students who miss Picture Day and Retake Day will be excluded from the final version. Seniors who do not sit for a portrait with CADY will not be included.
Still have a question?
If you have any additional questions, please contact the adviser Rachel Nelson at [email protected].