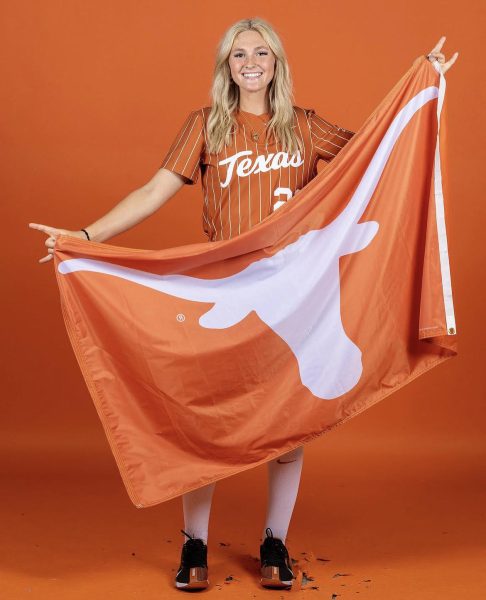 Caigan Crabtree, junior, recently announced her verbal commitment to play D1 softball at the University of Texas at Austin.
Crabtree states she has been playing softball ever since she can remember, growing up on the field with her mom being the coach, but she began playing competitively at the age of nine.
She explains it took "lots of hours spent at the field" and "it definitely was not an easy journey, filled with ups and downs." Staying true to her fundamentals, staying focused, and being obsessed with bettering herself has made her the player she is today.
"No matter what anyone says, block out the noise and grind everyday," Crabtree said. "Be you and dream big! Get 1% better everyday and your dreams will come true. If you do the little things right, then the results will take care of themselves. Stay obsessed with what you love."