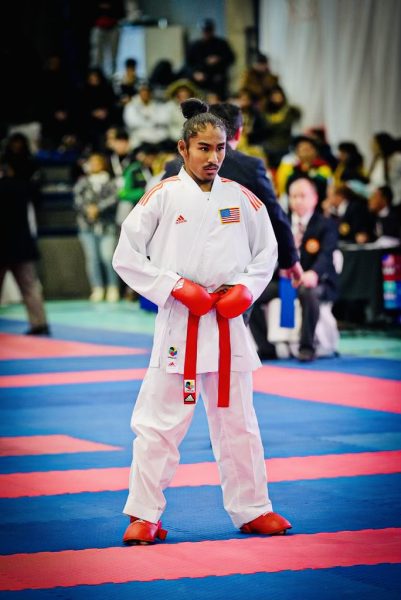 Zackariya Lopez, junior, is an elite karateka who competes locally and internationally. He competed at the USA Nationals and Team Trials last July in Richmond, VA where he earned the title of #1 in the country. The USA karate team only sends the #1 and #2 seed to represent the country at the Pan-American Championship and the #1 seed to the World Junior Championship.
With this title, he earned himself a spot on the USA Junior National Team and proudly represented the United States at the Pan-American Championship in Santiago, Chile where he placed fifth. He is currently ranked number one in his division and 16th worldwide. 
Zack has been involved in karate for nearly eight years and plans to continue competing professionally after high school. 
"My Sensei has always told me that if I want to accomplish my dreams, I have to strive to be the best, no matter how small the goal is or if it will take a lifetime to achieve," Lopez said.
Being a national champion and world-ranked is only one step in Zack's journey to reaching his goal of one day becoming a karate Olympian. 
"Don't stop, even if it feels like you're at your lowest point," Lopez said. "If you can reflect on everything you've done in your lifetime and appreciate that it happened, time can only tell what it has in store for you. Take every opportunity into your hands and grab it so tight that it has nothing better to do than accept the fact that you've won."