'Dangerous: The Double Album' Review
Morgan Wallen drops mega record to kick off 2021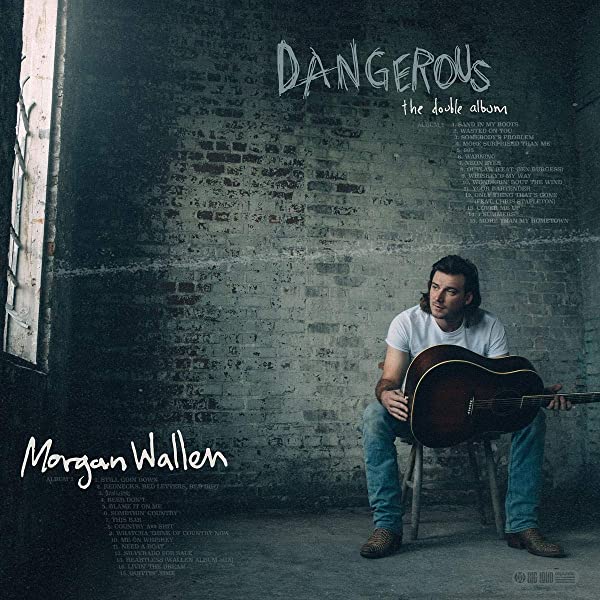 Elliana Carter, Reporter
January 13, 2021
This album has had a rough coming about. First off, this album was nothing but a dream for Morgan Wallen. He often dreamed of this album but assumed he would never have enough time to finish it. When quarantine hit, he finally had enough time to write and work on it. This album collects a lot of the singles he's released and puts them together with several hits and other songs to create this legendary new album.
Several days before the album was supposed to be released, certain Walmart locations accidentally put up copies of the album for sale, which led to some fans releasing "leaked clips" of the unreleased album. Wallen addressed this problem saying if anyone was going to leak the album he worked so hard on, it was going to be him, not Walmart.
A LOOK INTO EACH TRACK
"Sands In My Boots"- This song is slower but feels so slow to the point I dislike it. The chorus is good but I just feel as if the verses drag out.
"Wasted On You" – Many times, country songs can run together but this song stands out even among his other songs with strong notes of guitar and bass throughout it.
"Somebody's Problem" – Another one of my favorites for sure. At first listen, I thought he was calling this girl a problem, but after listening more closely, I realized that it was more about how each girl is special to someone and not just a pretty face.
"More Surprised Than Me" – This song was a pleasant surprise. I love the unique beat and the lyrics are honestly a joy to hear. It's a sweet song with meaning behind it.
"865" – This song is about the area code of his home town and so he's singing about how drinking is reminding him of his home. I think it's sweet and a unique song overall.
"Warning" – Probably my second least favorite song. I just don't enjoy the lyrics or theme.
"Neon Eyes" – Another song that I found myself quickly singing along with. Definitely another one to add to my playlists.
"Outlaw" – I think what makes this song stand out a little is the way he sings the lyrics. It makes a song that would have blended in, stand out a little more. I found myself nodding along with the beat.
"Whiskey'd My Way" – I feel like I've repeated myself on this already, but this song is just so average country. It doesn't stand out in any way whatsoever.
"Wonderin' 'Bout The Wind" – I was hopeful towards this song but after the first verse, I felt a little disappointed by the rest of the lyrics. Overall, a very average song with another catchy tune.
"Your Bartender" – I think while this song isn't bad, it's a slow dancing song for sure. Not exactly an outstanding song, but something that would be sweet for two-steppin'.
"Only Thing That's Gone" – I was excited for this because Chris Stapleton was featured but just it felt like a very basic country song without anything special.
"Cover Me Up" – This song was one I stumbled on before this album was released. I love the change of pace of the song adding to the album mixture. Morgan Wallen's style tends to be more fast-paced, making this song stand out even more from his others.
"7 Summers" – This song blew up on TikTok over the summer when he released a snippet of this song. Fans were so in love that he released the song early for them.
"More Than My Hometown" – I love this song because of all the comparisons. I just think they're so sweet and many of them are super unique. The beat is peppy and you'll find yourself more than happy to sing along to this song while driving.
"Still Goin' Down" – This song details his background and how he's proud of where he came from and wouldn't change it for anything. Many country artists leave their hometown and don't look back afterwards.
"Rednecks, Red Letters, Red Dirt" – I actually liked this song despite thinking I wouldn't. The beat and the pacing won me over though.
"Dangerous" – For the title song, I was very hopeful. But the pace was so sped up it felt rushed and hard to follow. High hopes that definitely weren't met.
"Beer Don't" – A song about beer… I was underwhelmed by it for sure.
"Blame It On Me" – With the exception of a bass beat, this felt the same as several of his other songs on this album alone.
"Somethin' Country" – I like the beat change, probably the fastest-paced song on the album.
"This Bar" – I like this song a lot because not only is it a great-paced song, but its lyrics also hold a little deeper meaning than the traditional girls, drinks, and trucks of country music.
"Country A$$ Sh*t" – I absolutely dislike this song. Least favorite. This song is so unbelievably obnoxious to me.
"Whatcha Think of Country Now" – Among my least favorites on the whole album because it just sounds like every other country song. Very little sets it apart and it sounds very stereotypical.
"Me on Whiskey" – I would say this song is a little bland. Still catchy but just not really unique and it easily fades into the background of the album.
"Need a Boat" – A hard no from me, just dislike from the first two notes.
"Silverado for Sale" – I think this song is very sweet, detailing him wanting to sell the truck so he can buy a ring for his girl. Morgan listing his memories in that vehicle is something really sweet.
"Heartless (Wallen Album Mix)" – I fell in love with this song when it was a single that he released with Diplo, but soon it blew up on the radio and it was all that they played for the next several weeks, which killed this song for me quickly. But this remix has a fresh sound to it that made me enjoy this song again for the first time in a very long time.
"Livin' the Dream" – This song details how being famous has gotten to Morgan Wallen personally. It details how while fame can be fun, it feels as if he's drowning in it. He's able to ignore the pain of being famous through indulging in everything he can. It also describes how from pictures alone you can't see who he really is.
"Quittin' Time" – I like when his songs have a quieter feel to them, like "Cover Me Up," and so this song set really well with me. I like the strong acoustic guitar throughout the song.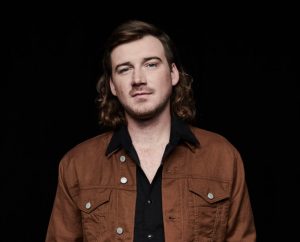 I'm personally a fan of Morgan Wallen, so many of these songs weren't misses for me that would have been for others. But with this album, I was annoyed by the releases of some songs. It just felt as if he dumped content on this album. Many of the songs felt very similar which was aggravating and made the album seem to last forever in the wrong way. Towards the end of this review, I was struggling to even find what to say towards some of these songs.